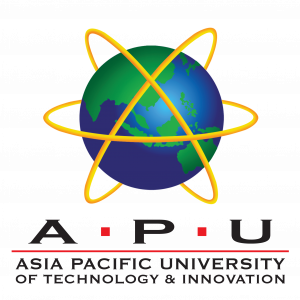 Unlocking The Entrepreneur Within
Entrepreneurship Is A Discipline. It Can Be Taught And Learnt
At APU we believe that the entrepreneurial mindset is the super-power of the 21st century. An individual with an entrepreneurial mindset and self-identity is a world maker – one who is able to create something of value in conditions of uncertainty with limited resources.
We Are Therefore Committed To Experiential Entrepreneurship Education on Campus
Learn From Experienced Business Leaders
Enterprise@APU is a holistic entrepreneurial ecosystem bringing together the finest content for entrepreneurship education built on elements that develop entrepreneurial culture and mindset. It expands on to a network that builds a vibrant entrepreneurial community within and outside the university campus
We Believe Being Entrepreneurial Is A Human Right. 
STARTUP WEEKEND @ APU IS BACK!
Come join Startup Weekend @ APU to learn what it really takes to become your own entrepreneur!
Featuring deep experiential learning with many opportunities to engage and connect with like-minded individuals, Startup Weekend @ APU is a structured 3-day ideation bootcamp aimed at helping students who have identified a need or a problem and wish to test the viability of their ideas by pitching their business model at the end of the programme.
The best part? It's FREE to participate and a Certification of Participate will be given to students who have completed the programme.
Register before 13 March 2022 at https://bit.ly/3KP71PO
Kindly contact us at enterprise@apu.edu.my for further enquiries!
Date: Friday, 18 March – Sunday, 20 March, 2022
Time: Friday 5.00pm to Sunday 1.00pm (36 hours)
Address
Jalan Teknologi 5, Tmn Teknologi Malaysia, 57000 Kuala Lumpur, Wilayah Persekutuan Kuala Lumpur